Labonno Screen Print Ltd.
Labonno Screen Print Ltd.
Labonno Screen Print Ltd. is a value-driven commercial Print Factory located in Ashulia, Dhaka, Bangladesh. Since 2003, we have enjoyed a reputation for producing high-quality commercial printing in our both units. Once you work with us, you will find that we do whatever it takes to satisfy our customers. You can rely on Labonno Print for the highest quality of placement print, delivered on time and on budget. Our major Customers are H&M, C&A, GU, TESCO, NEXT, PEPCO, PEP&CO, LIDDLE, etc.
At Labonno, we have repeatedly reinvested in the company for purchasing new Machines as well as hiring experienced staff to increase company reputation. These expenditures have allowed us to provide the highest levels of print quality, deliver a wider range of services and increase efficiencies and turnarounds.
Labonne Screen Print Ltd. has enriched with European & American automatic Printing Machines. We take great pride in delivering the best possible product to our customers in every job, every day.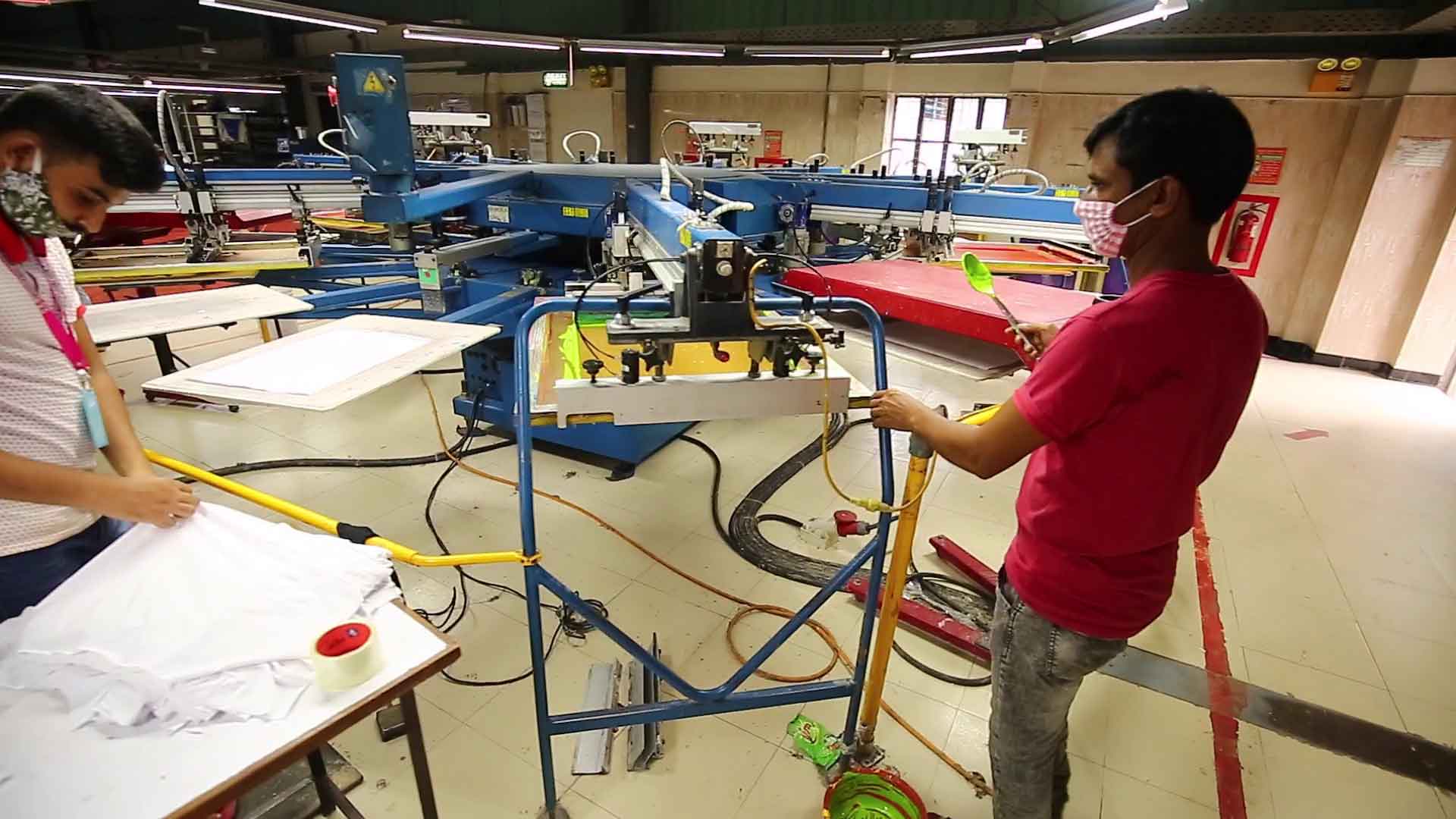 Mission
Our mission is to keep on improving our product quality & improve production capacity by introducing advanced technology & motivated workforce in production process to achieve customer satisfaction.
Our Vision
Our vision is to become one of the largest Print suppliers in Bangladesh by ensuring a high level of quality products at a competitive price to all our clients. Our strategy is followed by-
Gain market leadership in high value-added apparel in the USA & Europe.
Use "Innovation" & "Speed" as prime drivers, rather than cotton & cheap labor.
Dominate these markets in high quality.
Objectives
To Increase productivity by ensuring the best quality.
To create more job opportunities by the increasing facility.
To be competitive in the internal as well as external markets.
To maximize export earning with minimum imported in-puts.
To reduce the income gap between top & bottom categories of employees.
Our Commitment
Our company is committed to preserving a healthy and pollution-free environment. It has a very efficient waste collection and disposal system. In order to reduce air pollution from engine-generators, we implement our best ef- fort. We have a Modern ETP for wastewater treatment. The above measures help keep the water & air free from pollution. Our company uses all hazards-free dyes/chemicals to ensure a healthy and eco-friendly environment.
Name of the Company :
Labonno Screen Print Ltd.(Unit-1)
Labonno Screen Print Ltd.(Unit-2)
Type :
Screen Printing Factory
Managing Director :
Khondakar Mizanur Rahman
Year of Establishment :
Unit-1: 2003
Unit-2: 2008
Factory Location :
Unit-1: Sarkar Market, Norshinghopur, Zirabo, Ashulia, Dhaka.
Unit-2: Gorat, Zirabo, Ashulia, Dhaka.
Head Office :
Ahmed Food Plaza, House-22, Flat-4/A&B, Main Road-3, Block-D, Section-11, Mirpur, Dhaka
Contact Information :
Head office- +88028054445, 01819272536.
Email : lucky@sldhaka.com
Factory: 01717489996, 01723534919
Email : biplob@sldhaka.com, munna@sldhaka.com
Factory Area :
Unit-1: 1.6 Acre
Unit-2: 1.0 Acre
Total Production Capacity :
Unit-1: 70000 Pcs/ Day
Unit-2: 50000 Pcs/ Day
Printing Machine
Oval- 1 pc (ROQ), Octopus-3 pcs (M&R)
Capacity: 50000 pcs/Day (Two Shift)
Printing Table
Unit-1: 10pcs; Each Table-(70ft x 5ft)
Unit-2: 20pcs; Each Table-(65ft x 5ft)
No. Of Employee :
Unit-1: Management-35 Person, Production-250 Person.
Unit-2: Management-25 Person, Production-380 Person.
Different Department:
Administration
HR & Compliance
Marketing & Merchandising
Sample Section
Chemical Section
Production Section
Quality Section
Finishing Section
Finance & Accounting
Commercial
Electrical
IT
Security
Major Customers :
H&M, C&A, GU, NEXT, TESCO, LPP, LIDDLE, PEPCO, SCANWEAR.
Types of Printing :

Pigment Print
Rubber Print
Puff Print
Flock Print
Glitter Print
Photo Print
Silicon Print

Metallic Print
Foil Print
Glow in the dark
Print
Reflective Print
Rock-base Print
Gel Print

Crack Print
Discharge Print
Stone Print
Emboss Print
High Density
Print
Vinyl Print

Achievement :
Oeko-tex certificate
GOTS Certificate.
Bank Reference :
NCC Bank, IFIC Bank, Standard Chartered, Dhaka Bank, HSBC Bank
View or Download our Company Profile